First, something humorous. A couple of weeks ago my buddy and I were fly fishing pan fish at a pond from shore. A couple of kayakers who had been bass fishing all morning came in to pack up. We asked how they did and they responded that they had caught a few largemouths and a few smallmouths. Well, my friend and looked at each other with raised eyebrows. After they left we had a good laugh because there are only largemouth bass in that pond. Every small bass we happened to catch after that was accompanied by a "Hey, I got another smallmouth!" comment.
On August 19th I pontooned around on Canadice Lake. It is one of the Finger Lakes and is used as a reservoir.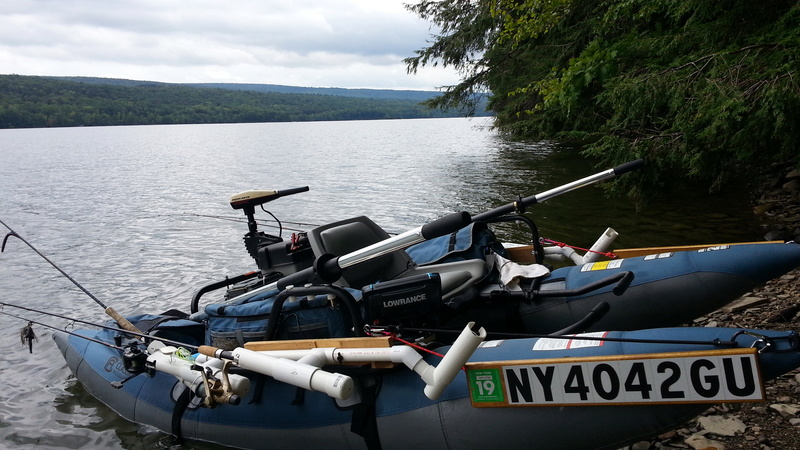 Ready to leave, I was chatting with a couple of guys fishing from a small pebble beach around the corner from the boat launch (just a pebble ramp with no docks). A couple in a small canoe nearby overturned and I motored over to help. As I approached I noticed something on the fish finder. I towed their canoe with them hanging on and most of their belongings, minus the battery on the bottom 40 ft. down, to shore. I then went back to where I noticed something and what I saw was what looked like a group of trees growing from the bottom. Very strange since this lake is natural, being carved by the glaciers. Have a look.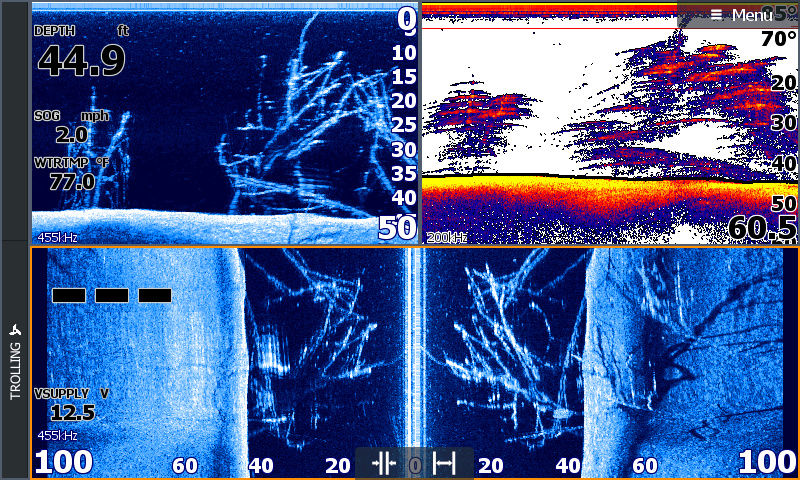 One more thing. My son texted this picture from a small lake called Waneta where he caught this Tiger Muskie. I'm jealous! I have never caught a Muskie!