I have not been out fishing in a while now, but I have been working on some stuff that is still related to fishing. I'm still working on my web site to host and sell my lures on. In the mean time I have been painting some custom crankbaits for a few people from word of mouth and the fish heads from work. Here is a Bluegill pattern on a better style lure that I thinks looks much better.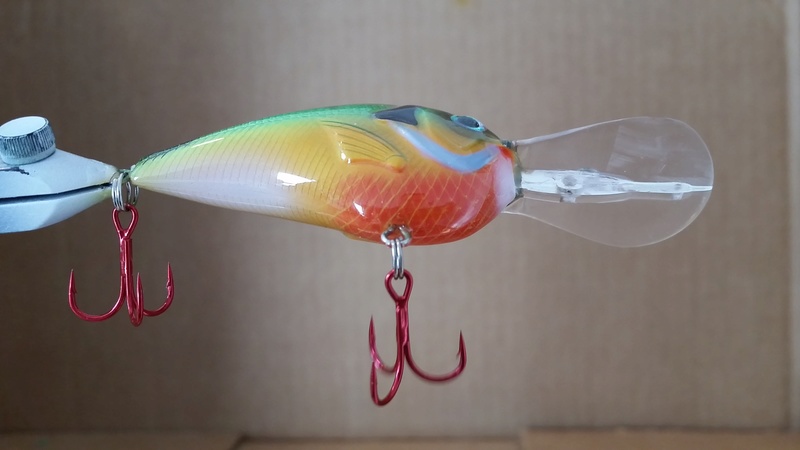 [url=https://servimg.com/view/16238966/95]
[/url I am keeping this one only because it was a little banged up when I got it. Cheers!