First a side note: A week ago, 8/24/16, I hit Sodus Bay on the South shore of Ontario lake with a buddy in his boat. It was hot and windy and the weeds were up all around the docks and the fish didn't seem to be shallow anyways. We put his newly purchased fish finder (Lowrance Elite 5 HDI) through its paces in the deeper open water as we cruised around and found some structure. After stopping I threw a wacky rig and let it settle. On the first twitch I had a fish on which immediately burrowed into deep weeds. It took about 15 min to pull the weeds off the bottom and boat t he fish which happened to be a respectable 4 lbs.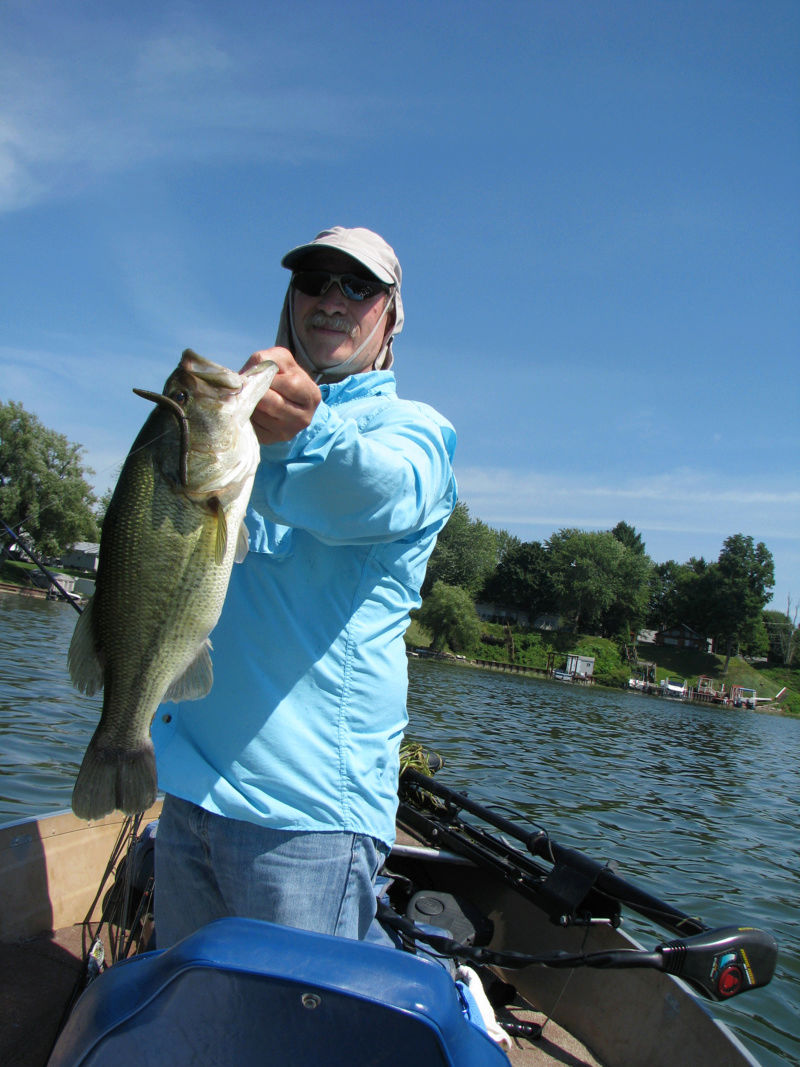 Now, the Erie Canal: Saturday, 8/27/16, I set out to fish the canal in Macedon on the West side of the locks with the Colorado XTS. The canal is steep on one side but I had no luck fishing it under brush and cover. I drifted down the center and hit any structure I graphed but had no hits. It was hot out there so I rowed over to the channel that circumvents the locks and kicked against the current as I fished under trees and such on the shoreline. This is where the fish were hiding.
First was a handsome smallmouth:
Then a little largemouth:
Followed by: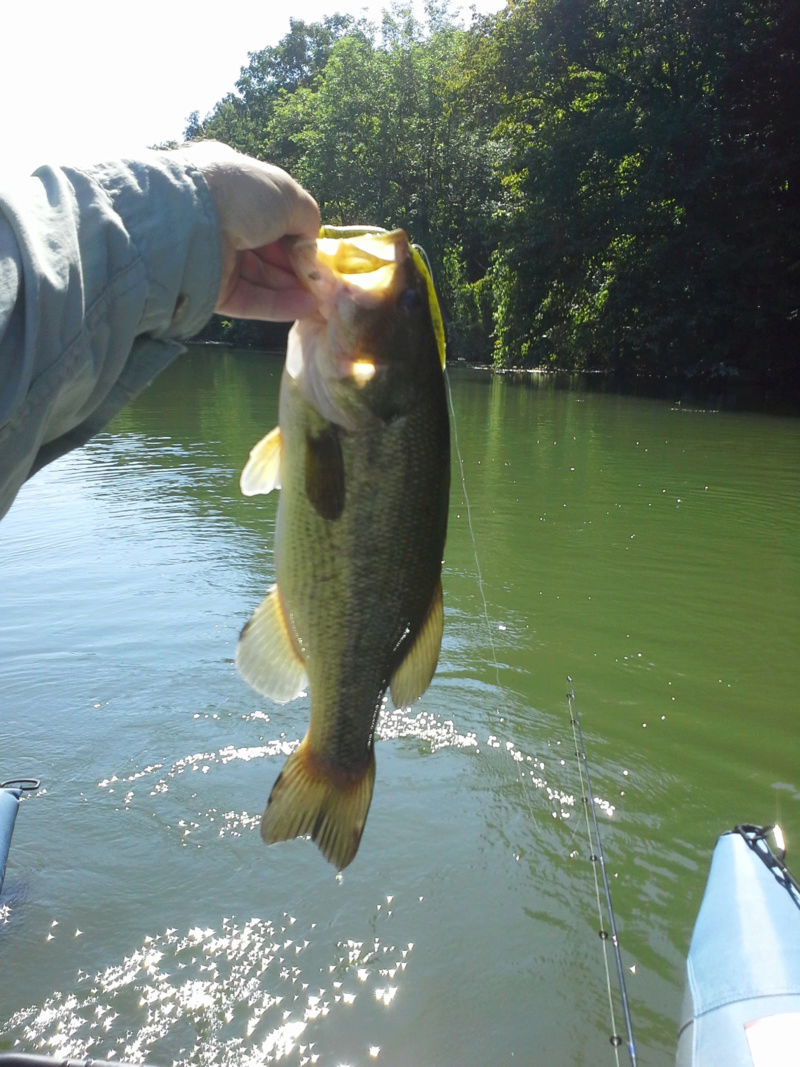 Then another smallmouth:
And finally another smallmouth off the rock bottom on a crayfish imitation: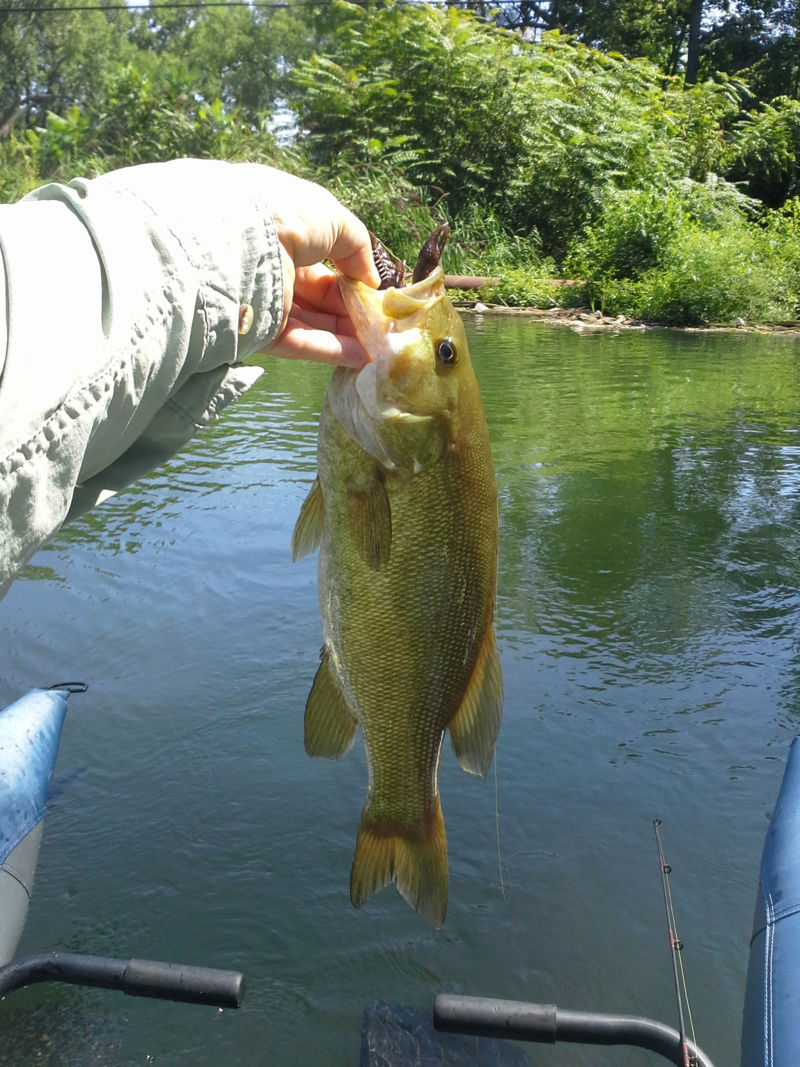 Nothing of any size was to be found but I was just glad I was not skunked. Funny thing is that other boats launched and headed out to the canal to fish.